2018-19 Fellows
Deanna Ledezma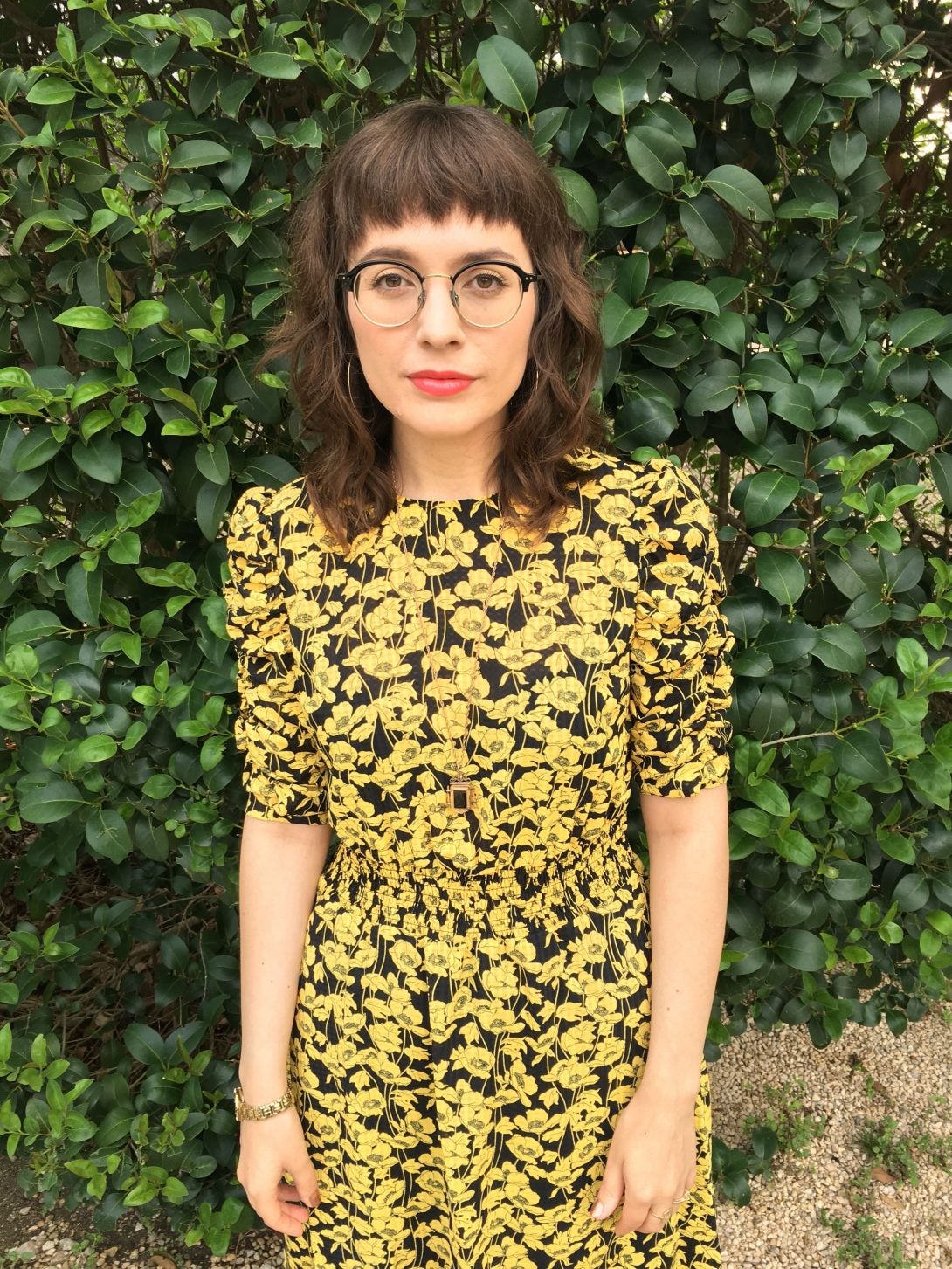 Deanna Ledezma is a Ph.D. candidate in the Art History Department at the University of Illinois at Chicago. Her research interests include Latinx visual and material culture and the history and theory of photography. Her dissertation "The Fecundity of Family Photography" examines nineteenth- and twentieth-century photographic practitioners (including unidentified snapshot photographers, John Collier, Jr., and Louis Carlos Bernal) who photographed arrangements of family pictures in domestic spaces. The dissertation title alludes to the biological reproduction of the family, the creative and intellectual productivity of the practitioners, and the propagating of photographs-within-photographs. Deanna Ledezma has received the Abraham Lincoln Fellowship from UIC, the Diversifying Higher Education Faculty in Illinois Fellowship, and, most recently, a Santa Fe Art Institute Truth & Reconciliation Thematic Residency.
Rocío García
Rocío R. García is an Assistant Professor of Sociology at Arizona State University, beginning August 2019. Her research and teaching interests include Latinx feminist theories; reproductive justice; the intersections of race, class, gender, sexuality, and immigration; the politics of knowledge production; decolonial activisms; and qualitative mixed-methods. Her book project under advance contract with Routledge Press, "Latinx Feminist Thought," examines the origins and distinguishing features of a Latinx feminist framework, a framework that is fluid, contentious, and interrogates the erasure of Indigeneity, Blackness, feminisms, and nonbinary experiences in views of and from Latinxs. Specifically, Rocío's book project explores the common and divergent ideas and experiences of indigenous, Black Latinxs, Central American, trans and gender-nonconforming, and Mexican-origin Latinx feminists not only to reimagine what we think we know about Latinxs, but also how we come to know it. Rocío received her Ph.D. in Sociology from the University of California Los Angeles in 2019.
Angelica Becerra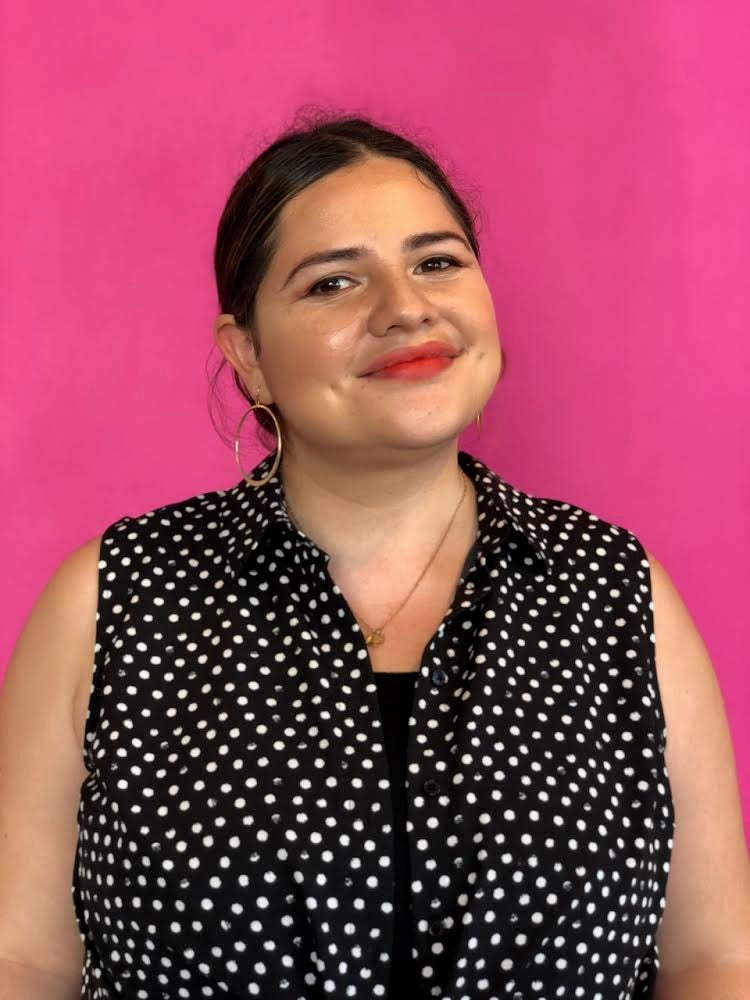 Angelica Becerra is a PhD candidate in Chicana/o Studies at UCLA raised in Carson, CA. Her dissertation "Envisioning a "Chicana Radical Aesthetic: Digital Artivism in the Twenty-First-Century" draws on contemporary Chicanx and Latinx art production in the U.S. This project is a Chicana feminist analysis of the work and visual tactics of contemporary Chicanx digital activist-artists (artivists) in California from 2000-2015. Given the growing body of artivist work produced today and its distribution via digital means, her research theorizes the Chicana Radical Aesthetic as praxis and theoretical lens to look at how these new digital artivists are changing contemporary social justice efforts.
Carmela Muzio Dormani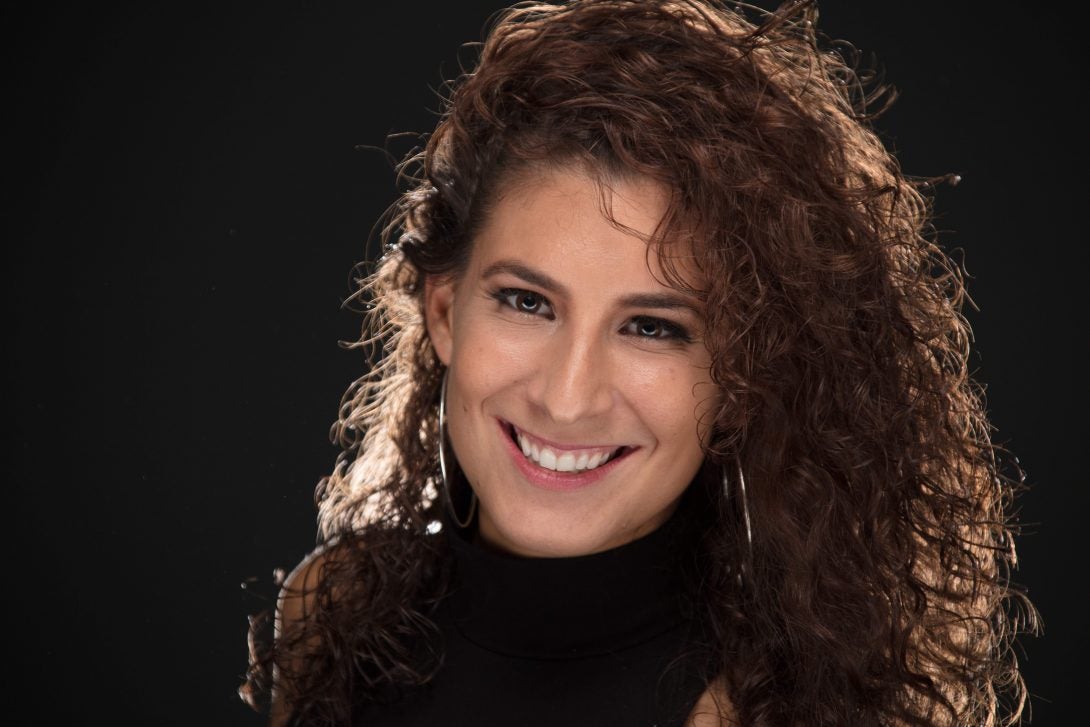 Carmela Muzio Dormani is a Ph.D. candidate in the Sociology department at CUNY Graduate Center. She is interested in the politics of culture, cities, migration and globalization. Her dissertation "The Life and Death of Mambo: Culture and Consumption in New York's Salsa Scene" explores the tensions between cultural affirmation and commoditization in the salsa dance community. Her project interrogates the changing ways in which people produce and consume culture in cities. Carmela has performed professionally with Huracán Dance Company.
Alex La Rotta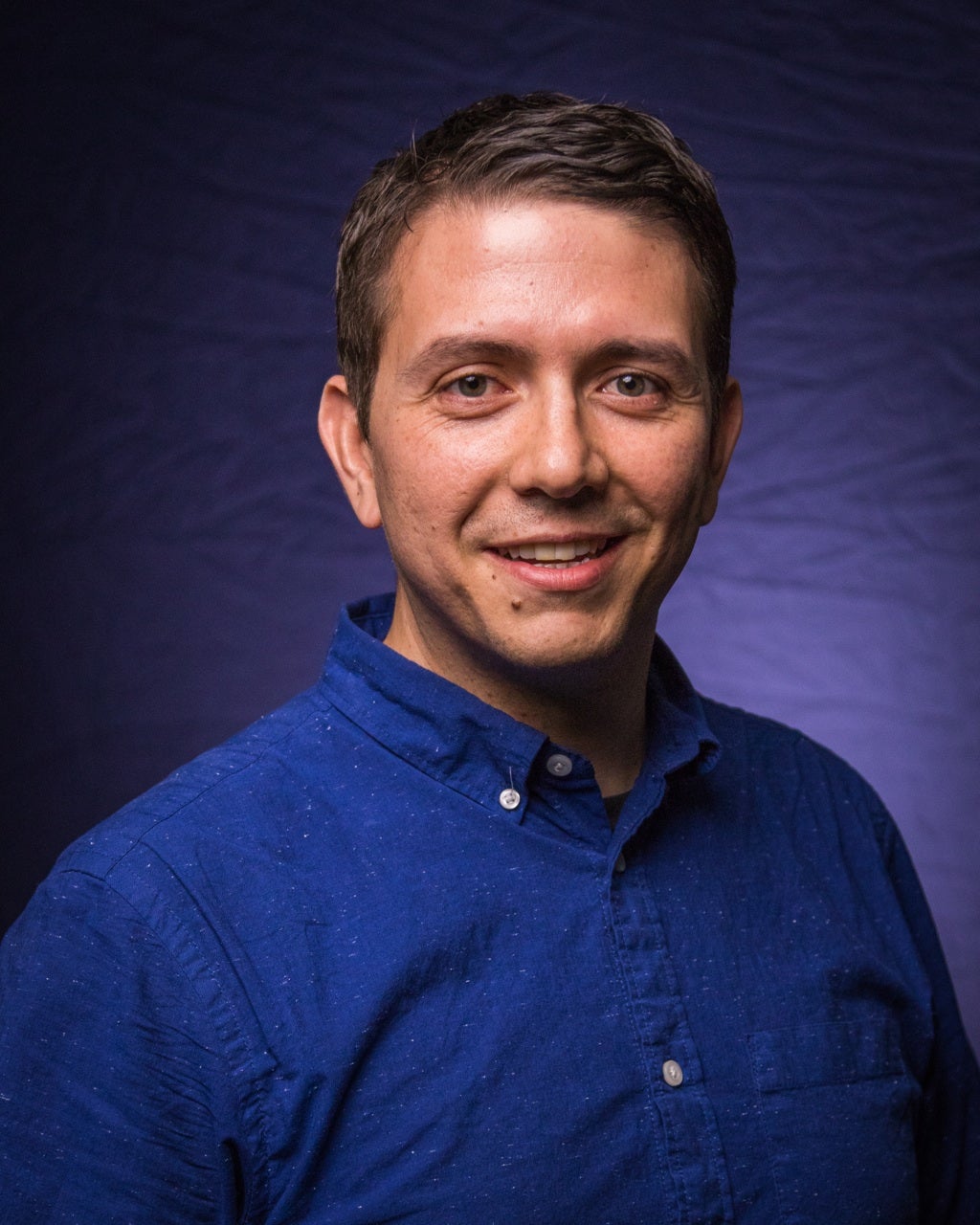 Alex La Rotta is a first generation Colombian-American and a Ph.D. student in History at the University of Houston. His research interests are modern U.S. history (with a particular interest in race, music, and culture) Latino/a/x history, African-American history, oral history, and public history. His dissertation, 'Young, Gifted, and Brown: The History of San Antonio's West Side Sound,' examines the early influences, inception, pinnacle, and evolution of the diverse musical genres of the West Side Sound from the mid-1940s to the turn of the twenty-first century with attention to its cultural impact and legacy. It focuses on the untold history of San Antonio's numerous Mexican-American doo-wop, R&B, soul, and early rock-and-roll combos of the mid-twentieth century and the distinct urban dynamics that facilitated the genre's growth.
Felix Rodriguez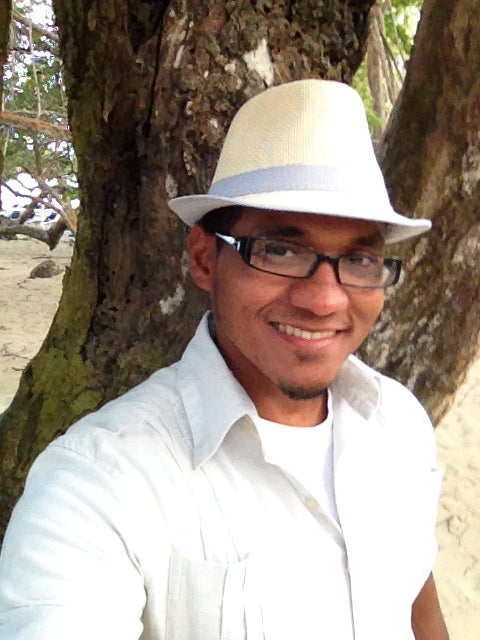 Felix Rodriguez is a fourth-year Doctoral student of Art Education, with a minor in Latin American Studies, at the Pennsylvania State University (affiliated with CUNY DSI). He currently focuses his academic and creative work on issues of art education in Latin America. Felix's dissertation, "Mapping Contested Identities in Dominican Art Education: A Critical History," is an archival history inspired by the work of Paolo Freire and Chela Sandoval, where he examines the development of art education in the Dominican Republic in relation to ideological constructs, social, political, and economic contexts, and foreign influences. Specifically, Felix analyzes how art education was shaped by Hostos' modern education, Trujillo's national school project, and USA and international organizations.
MENTORS
Sharina Maillo Pozo (Felix Rodriguez), SUNY, Department of Languages, Literatures & Culture
Jennifer Jones (Rocío García), University of Illinois at Chicago, Department of Sociology
Rachel Gonzalez (Deanna Ledezma), University of Austin Texas, Department of Mexican American and Latina/o Studies
Petra R Rivera-Rideau (Alex La Rotta), Wellesley College, MA, American Studies
Sydney Jane Hutchinson (Carmela Dormani), Syracuse University, Music History & Cultures
Kency Cornejo (Angelica Becerra), University of New Mexico, Department of Art & Art History