2019-20 Fellows
LeighAnna Hidalgo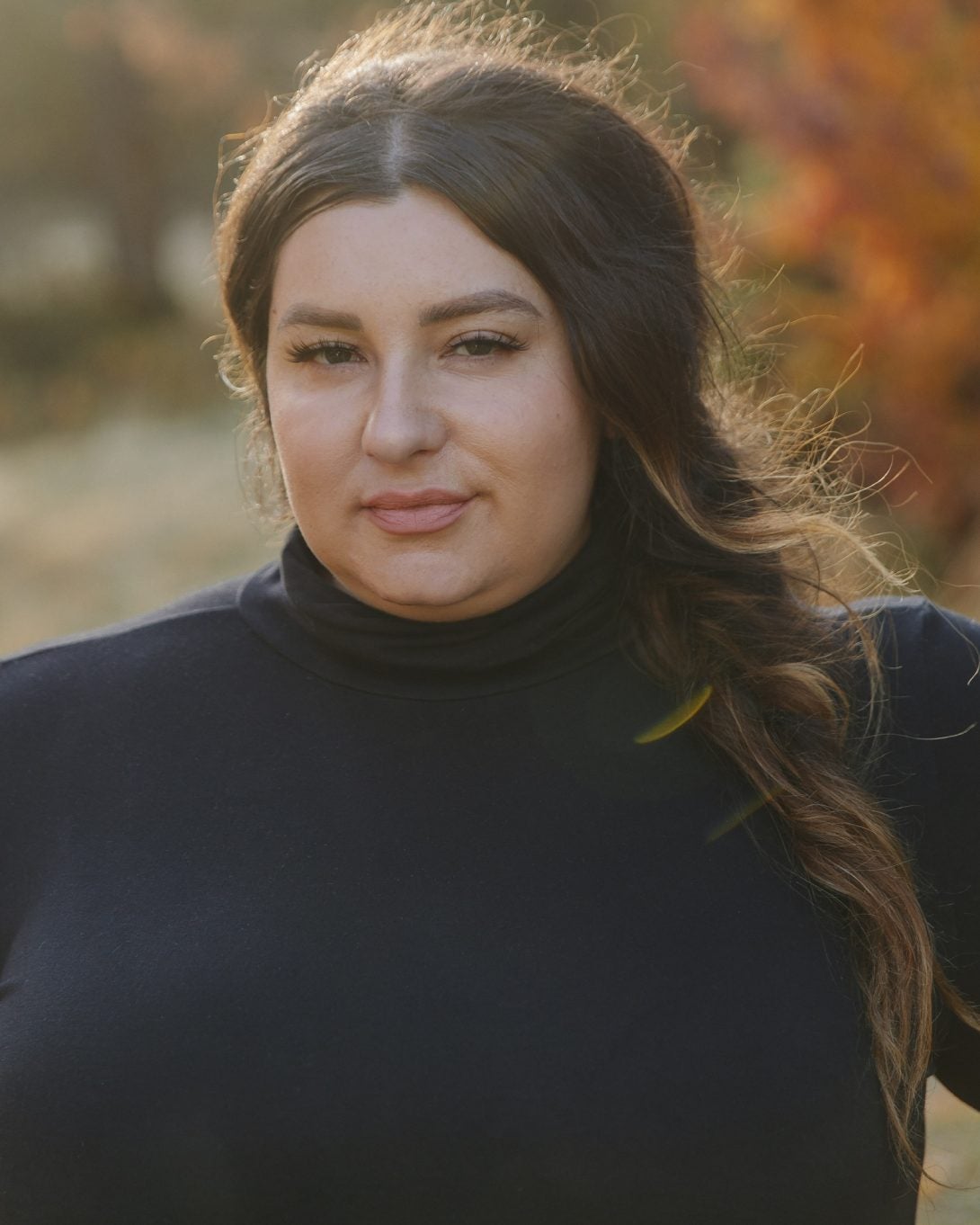 LeighAnna Hidalgo is a Central American mama-scholar, earning a Ph.D. in Chicana/o Studies at UCLA. Her research interests include self-employment, cross-racial movements, urban space, and visual research methods. Hidalgo's dissertation draws on a five-year community-based visual ethnographic study with the Los Angeles Street Vending Campaign, an effort led by Latinas in alliance with Black women to decriminalize street vending in Los Angeles. She will start a tenure-track job at SUNY-Binghamton in the Fall of 2020.
Isis Campos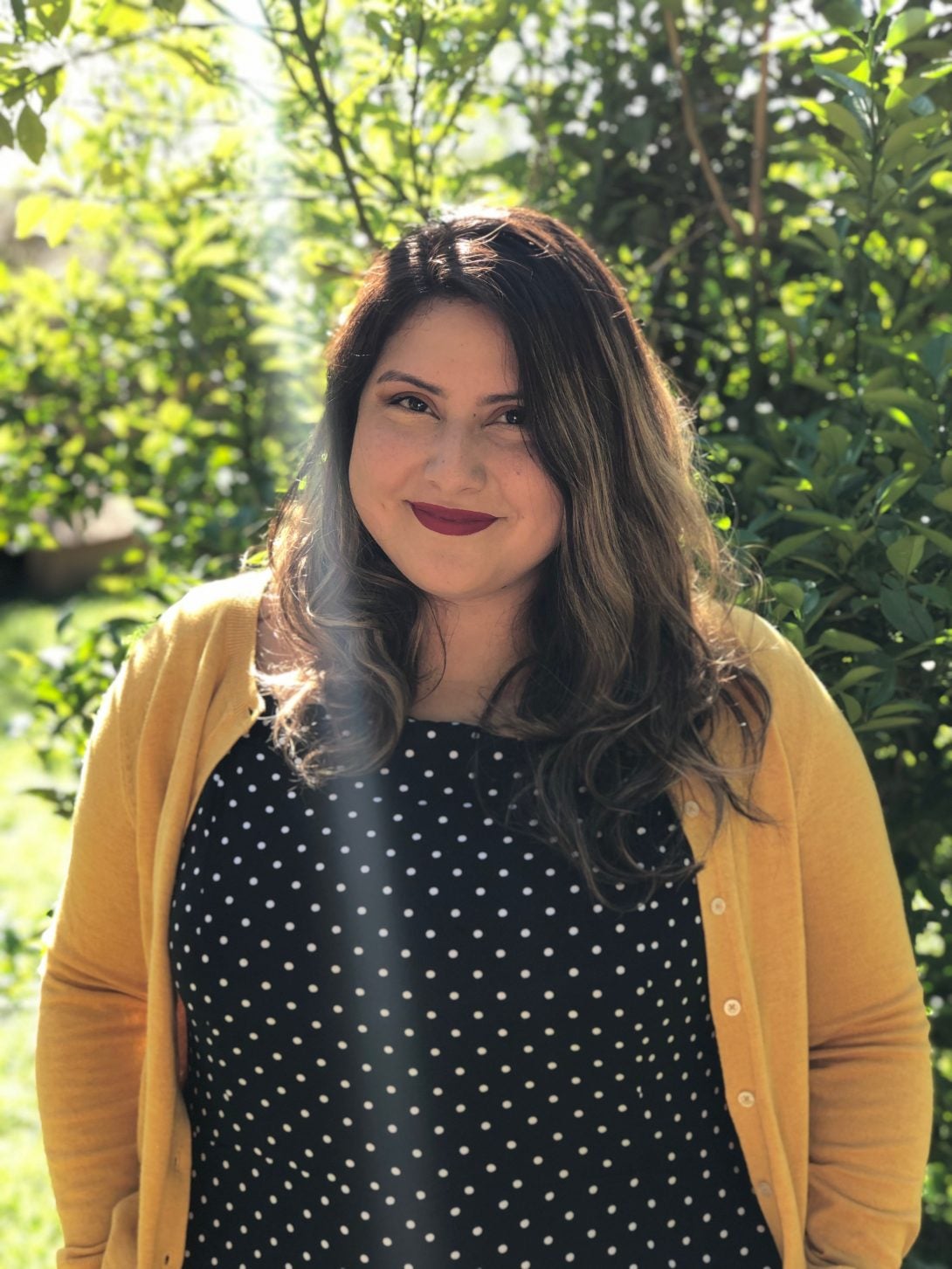 Isis Campos is a PhD candidate in the Hispanic Studies department at the University of Houston. Her research focuses on US Latino literature, specifically that of Central Americans. Her dissertation project: "La mujer centroamericana-americana como vehículo de salida para una comunidad subalterna," examines the rise and development of Central American women's identities and subjectivity in the United States through their representation in literature. She analyses writing in the US Central American community in order to amplify their voice, define their identity, and rewrite their history. She has been a Research Fellow at Recovering the US Hispanic Literary Heritage Program at Arte Público Press since 2017, where she has been involved in the development of US Latina/o Digital Humanities projects. Additionally, she is a HASTAC (Humanities, Arts, Science and Technology Advanced Collaboratory) scholar and is part of the 2019 cohort. Isis holds a Women's Studies certificate and a Heritage Language certificate. Isis accepted a postdoctoral fellowship at Denton University in the fall of 2020.
Ana Fernández de Alba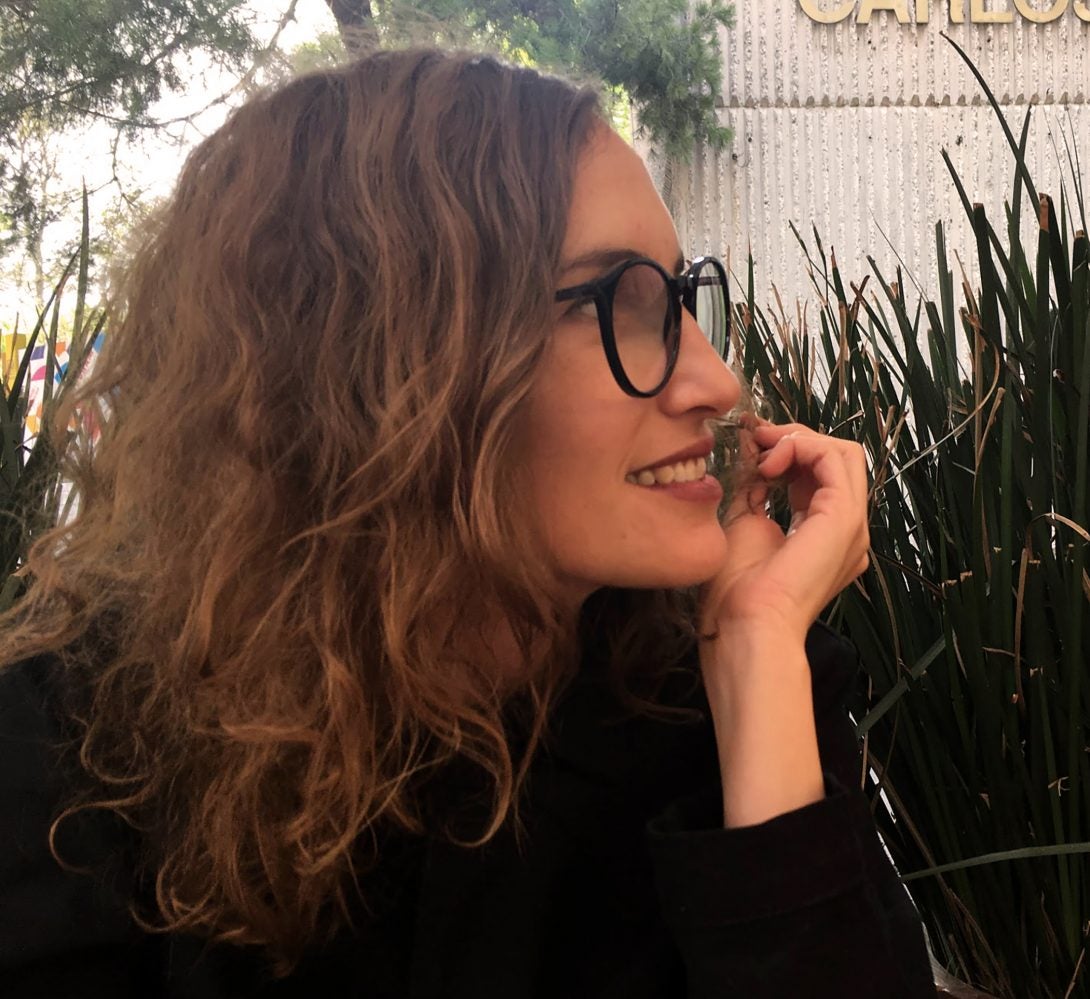 Ana Isabel Fernández is a PhD candidate in American Studies at the University of Texas at Austin. She also participates in the Graduate Portfolio Program in Mexican American and Latina/o Studies. Her dissertation "Scales of Seeing: Latin America and Latino/a Art in Los Angeles and the (Un)Building of Borders in the 21st Century" is an archival and participatory engagement of the 2017 Getty-led arts initiative "Pacific Standard Time: LA/LA." Specifically, her investigation assesses the role of five art exhibitions as mediums for story-telling, history-making, city-building, and social change. Her research interests span from folktales in the Jalisco highlands to Chicana literature, cinema from the Global South, U.S. cultures, and hemispheric relations. Born and raised in Guadalajara, Mexico, Ana Isabel came to the U.S. in 2012 to pursue a master's degree in Mexican American Studies at UT Austin. She has received the CONACYT fellowship.
José Ángel Navejas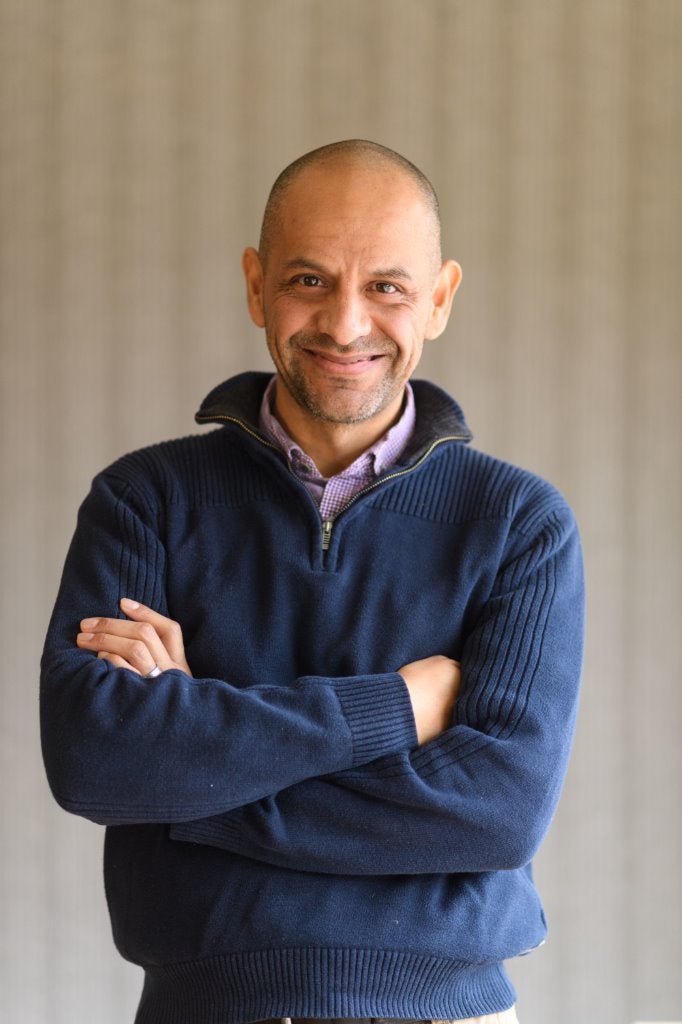 José Ángel Navejas is a PhD candidate in the Department of Hispanic and Italian Studies at the University of Illinois at Chicago. His research focuses on local Spanish-language literary production. His dissertation, "The Chicago Latin American Literary Movement: Toward a Spanish-language Literature of the United States" examines contemporary Latin American immigrant writing in Chicago. Because it originally emerged in the iconic Mexican barrio of Pilsen, he identifies the movement as literature of place of destination, which eventually evolves and becomes a truly immigrant Latin American phenomenon of Chicago, distinct from both traditional Latin American and US Chicano/Latino literatures. José Ángel is the author of Illegal: Reflections of an Undocumented Immigrant (Illinois, 2014), Palabras migrantes: 10 ensayistas mexican@s de Chicago (editor, El BeiSMan, 2018), Un mojado en Chicago y tres discursos inaugurales (forthcoming by katakana editores, 2020), and La música en mi vida (forthcoming by El BeiSMan, 2019).
Carlos Rivas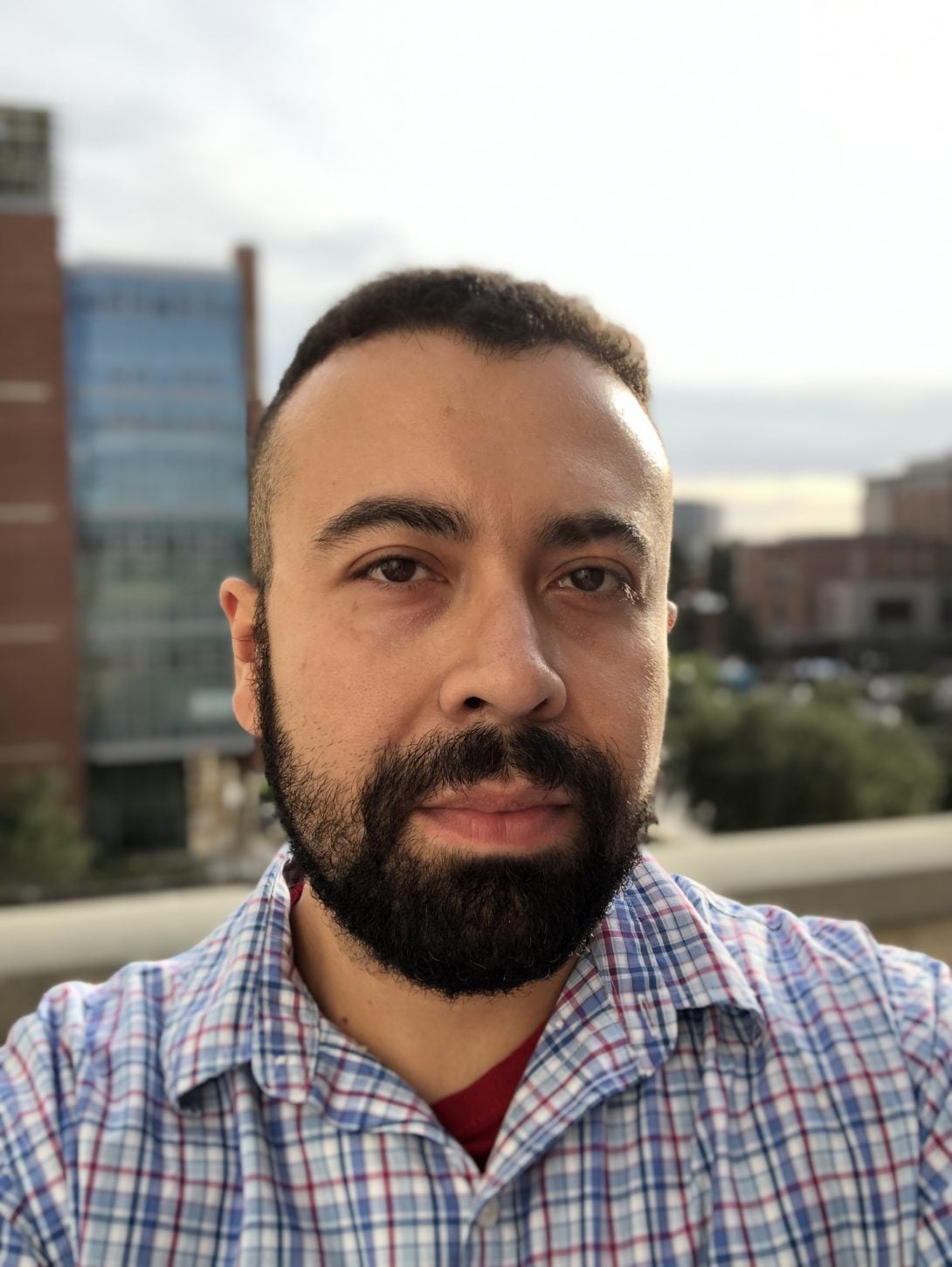 Carlos Rivas is a PhD candidate in Art History at UCLA. His research interests include architecture, urbanization, cartography, racial formation and displacement in colonial Central America as well as the art of the Central American diaspora in Los Angeles. His dissertation, titled "Three Years of Surveillance: Aerial Views of El Salvador from the Descripción Geográfico-Moral de la Diócesis de Goathemala, 1768-1770," looks at a Central American eighteenth-century atlas and its corresponding census data that has rarely received scholarly consideration. At UCLA he helped form the Central American Studies Working Group and has participated extensively in the Indigenous Material and Visual Culture Working Group. Outside of academia, Carlos organizes with the Central American community in Los Angeles and advocates for immigrant and housing rights.
MENTORS 2019-20
MENTORS 2019-20
Kency Cornejo, University of New Mexico (Carlos Rivas)
Kency Cornejo is Assistant Professor of Modern/Contemporary Latin American Art History. She received her PhD from Duke University and holds an MA from UT Austin and BA from UCLA. Her research and pedagogy focus on art of Central America and its US-based diaspora, visual politics and activism in Latin America, and decolonizing methodologies in art. Specifically, she explores creative responses to femicide, immigration, prisons, captivity, transnationalism, gangs, and indigenous rights in Central America, as well as the role of visuality in colonization and decolonial methodologies in contemporary art.
Madelaine Cahuas, University of Minnesota (LeighAnna Hidalgo)
Madelaine Cahuas is Assistant Professor in Geography, Environment & Society at the University of Minnesota. She is a human geographer whose teaching and research interests lie at the intersections of urban geography, Latinx Studies, health geography, feminist scholarship, critical race, and anti-colonial theory. She recently defended her dissertation in September 2018 in Geography at the University of Toronto. Her research explores how urban racialized migrant communities collectively organize to advance social justice, and focuses on Latinx urban life and politics in Toronto, Canada's largest and most "diverse" city. She was awarded a Social Science and Humanities Research Council of Canada Doctoral Fellowship from 2014-2017 to complete this research.
Yajaira M. Padilla, University of Arkansas (Isis Campos)
Yajaira M. Padilla is an Associate Professor of English and Latin American and Latino Studies at the University of Arkansas, Fayetteville. Her research centers on Central American cultural and literary studies and Central Americans in a US Latino context. She is the author of Changing Women, Changing Nation: Female Agency, Nationhood, and Identity in Trans-Salvadoran Narratives (SUNY 2012) and has published articles: Latin American Perspectives, Latino Studies, the Arizona Journal of Hispanic Cultural Studies, and Studies in 20th and 21st Century Literature. Currently, she is working on a new project on the politics of Central American "belonging" and "non-belonging" in the United States. This new manuscript examines how Central American immigrants and subsequent generations construct collective identities within the US, thereby fostering a sense of "belonging" as an ethnic minority group and as "Americans," as well as the different ways in which dominant discourses of US nationhood, based on exclusionary notions of citizenship, construe Central Americans as "not-belonging" or "undesirable" subjects, largely due to their undocumented status and criminalization, their gender, race, ethnicity, and/or their sexuality.
Alejandro Ramírez Méndez, University of California Los Angeles (Jose Angel Navejas)
Alejandro Ramírez Méndez is a specialist in Mexican, Mexican-American and Chicano/a literature and cultures. He completed his Ph.D. in Hispanic Languages and Literatures at UCLA (2018). Prior to starting his doctoral studies, he received a B.A. in Literature and Language Sciences at Universidad del Claustro de Sor Juana (Mexico, 2007), and a M.A. in Literary Studies (Literatuurwetenschap) at Leiden University (The Netherlands, 2010). His research agenda scrutinizes Mexican and Mexican-American urban narratives (literature, graphic novels, public art, and music) that disclose how the sociopolitical conditions of the twentieth century dialogue with the cultural, gender and ethnic circumstances in the current period of global neoliberalism. His book project, Trans-Urban Narratives: Literary Cartographies and Global Cities in the Urban Imagination of Mexico and the US, proposes a method of literary analysis by interconnecting two or more urban environments across the socioeconomic boundaries of Mexico and the U.S., a process that he calls "trans-urbanity." He suggests that trans-urban narratives, a cultural phenomenon of the twenty-first century, portray the internal reality of immigrant subjects who inhabit mayor global centers from the Third World (Mexico City) and the First World (Los Angeles, Chicago and New York) in the age of neoliberal migratory policies.
Olga Herrera, University of Illinois at Chicago (Ana Fernandez de Alba)
Olga U. Herrera is an art historian and scholar affiliated with the Latin American and Latino Studies Program at the University of Illinois at Chicago. Currently a scholar-in-residence at the Art Museum of the Americas, her research focuses on the intersections of globalization, networks of cultural production, and circulation of modern and contemporary art of the Americas. Her current book project explores the relationship between multinational corporations and modern art at mid-century. She is the award winning author of American Interventions and Modern Art in South America (University Press of Florida, 2017) winner of the 2018 SECAC Award for Excellence in Scholarly Research and Publication; and Toward the Preservation of a Heritage: Latin American and Latino Art in the Midwestern United States (University of Notre Dame, 2008). She was guest thematic co-editor of Diálogo's special issue on Contemporary Latino and Latin American Art (spring 2017). She is the former director of the Washington Office of the Inter-University Program for Latino Research (IUPLR). Herrera earned a Ph.D. in Latin American modern and contemporary art history and theories of globalization from George Mason University. She sits on the advisory councils of the AMA | Art Museum of the Americas in Washington, and the Mexican American Art since 1848 Project at the University of Minnesota.