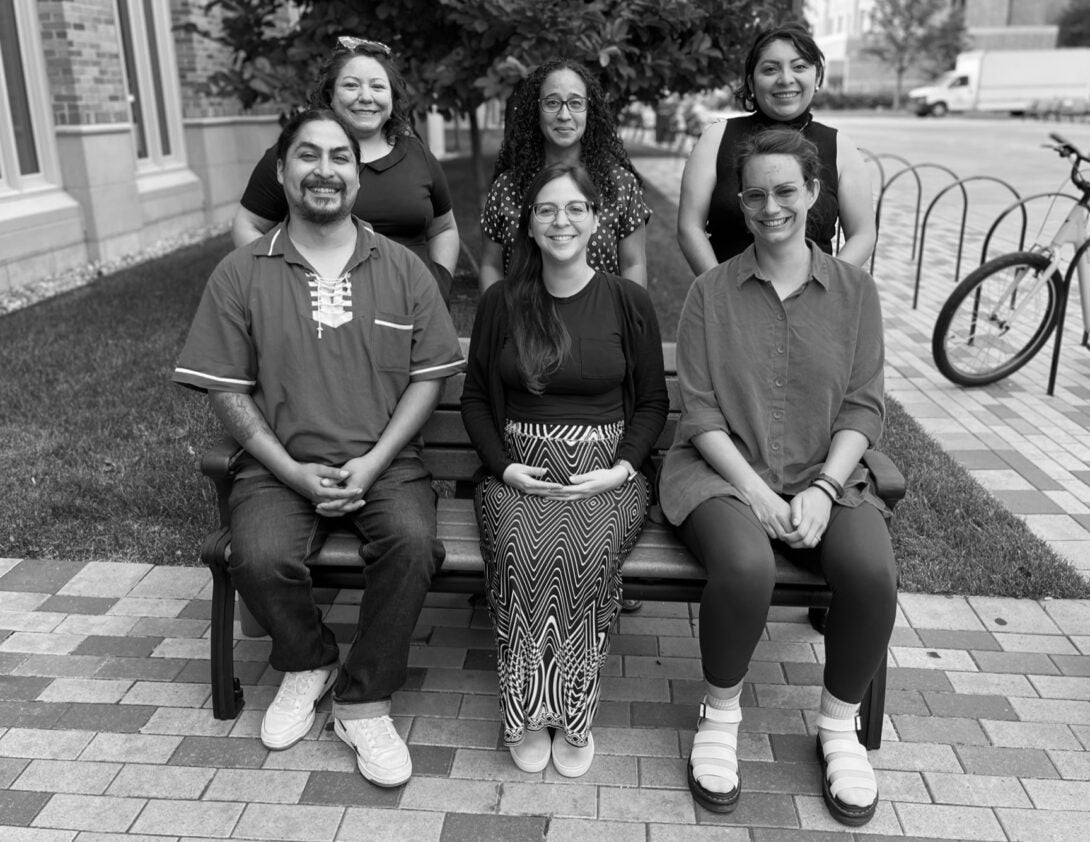 The IUPLR/UIC Mellon Fellows Program is a dissertation completion fellowship hosted at the University of Illinois Chicago that seeks to foster, mentor, and professionalize a national cohort of Humanities doctoral students focusing on Latino/a/x Studies in order to maximize effective progress to complete the PhD, increase job-market readiness, build community, and impart a sustainable, long-term writing practice.
The Inter-University Program for Latino Research is a national consortium of university-based centers dedicated to the advancement of the Latino intellectual presence in the United States. For more than 35 years, IUPLR has promoted core research on issues of importance to Latino communities and the broader US society. The consortium has become a respected national catalyst and facilitator of in-depth policy-relevant research and works to expand the pool of Latino/a/x scholars and leaders. The IUPLR headquarters are currently at the University of Houston Center for Mexican American Studies.
There is a growing Latino population in the United States, but as of yet only a small number of Latino/a/x Studies scholars in the humanities, particularly members of underrepresented communities, that can contribute to understanding and reimagining this changing, charged and complex cultural terrain. In addition, students concentrating on Latino/a/x Studies subjects often do not find mentors within the disciplines who know their subject matter, leaving them personally and intellectually isolated in their disciplines. Recent research shows that 1) financial support and relief from teaching duties improves dissertation completion outcomes and 2) students do best when they feel that they are part of an intellectual community. Through the IUPLR/UIC Mellon Fellows Program, we hope to strengthen the field of Latino/a/x Studies by building a network of successful early career academics, researchers, and professionals.
The fellowship is a complete program that goes beyond financial support. It includes a year-round dissertation writing support, professional development, mentorship, and job market support. Fellows participate in a summer or fall institute in Chicago, various online webinars and meetings throughout the year, structured writing and professionalization programs, monthly cohort check-ins, and a mentorship program.
Our primary program goals are the following:
1) Increase time to degree for graduate students and improving the quality of Latino/a/x Studies dissertations in the humanities
2) Cultivate sustainable writing practices that prioritize living full lives as academics
3) Prepare fellows to be more competitive job candidates and to make the transition from graduate school to academia
4) Leave good practices in place for the universities and centers involved
5) Strengthen the field of Latino/a/x Studies by building a community of successful early career academics